Deals Open To First Time Buyers (FTB)
HBC will contribute

£100.00

towards FTB legal costs* (call for more details)
Halifax are offering

£1000.00

cashback to qualifying first time buyers*
Nationwide and RBS are offering a similar conditional sum of

£500.00

*
Also, Clydesdale Bank are offering

£250.00

*
Remember to check that you are getting the special FTB mortgage rate.
Remember your

£3000

available via the Help To Buy Scheme.
All facts correct at time of publishing – Please call for more information*.
CLICK - FOR YOUR STEP BY STEP GUIDE'Click Here'
INSTANT CONVEYANCING QUOTE?'Click Here'
HBC Property Facts
.
Average price by local authority for Scotland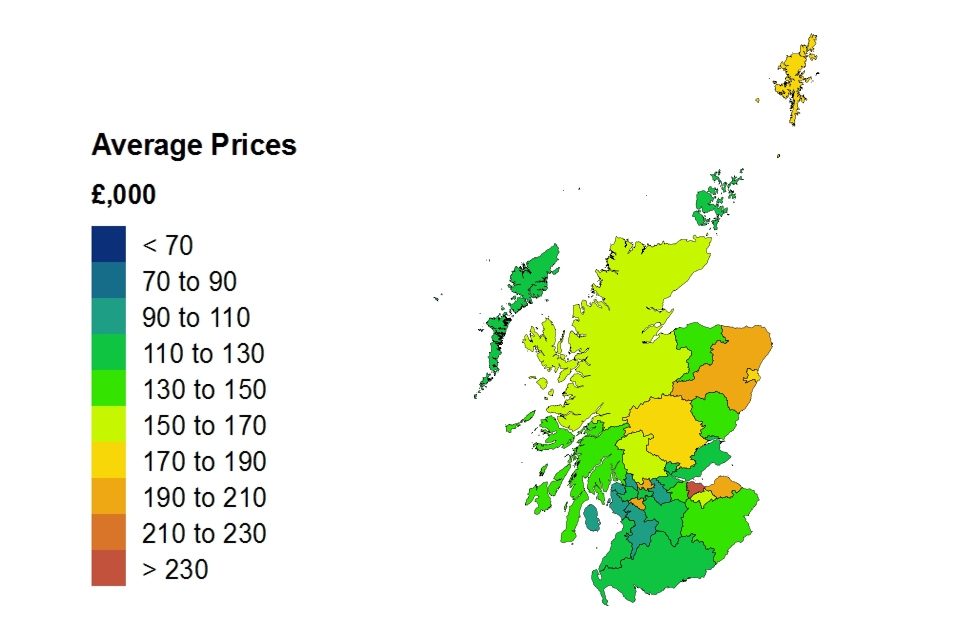 Average price change by property type for Scotland
| Property type | June 2016 | June 2015 | Difference |
| --- | --- | --- | --- |
| Detached | £246,291 | £231,928 | 6.2{76c9c899818d6e3bb8cf28d2225ffd6ee16a179cd0963e1abb46f824648b6a35} |
| Semi-detached | £148,303 | £142,939 | 3.8{76c9c899818d6e3bb8cf28d2225ffd6ee16a179cd0963e1abb46f824648b6a35} |
| Terraced | £118,944 | £115,264 | 3.2{76c9c899818d6e3bb8cf28d2225ffd6ee16a179cd0963e1abb46f824648b6a35} |
| Flat or maisonette | £104,079 | £99,026 | 5.1{76c9c899818d6e3bb8cf28d2225ffd6ee16a179cd0963e1abb46f824648b6a35} |
| All | £143,282 | £136,923 | 4.6{76c9c899818d6e3bb8cf28d2225ffd6ee16a179cd0963e1abb46f824648b6a35} |
Annual price change for Scotland over the past 5 years